In today's fitness realm, boutique gyms are trendy because of their ability to add new meaning to the workout experience; proximity is another factor that makes these gyms desirable. A traditional gym is rather designed to bring in all kinds of members by offering various strength training equipment, cardio machines, and group exercise classes. On the other hand, a boutique gym will focus on group exercise and generally offer classes based on the latest fitness trends to attract as many members as possible. Consider some more benefits joining a boutique gym can bring to your lifestyle from day one: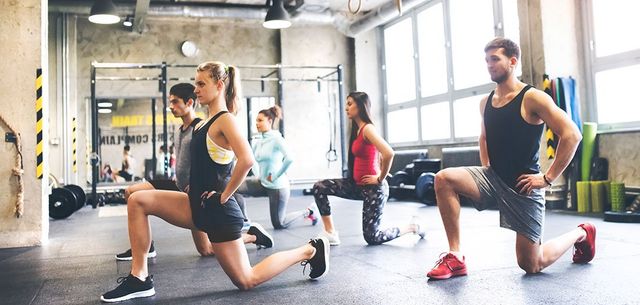 Unlike a traditional gym where any amount of people can turn up, a boutique gym accommodates small classes where it's easier for instructors to give their full attention to every individual present. They go through a mistake, and it can be corrected instantly instead of merely overlooking and moving onto the next step. Further, instructors have the advantage of getting to know their students on a more personal level, thereby allowing them to identify the most suitable program they can enroll in.
One of the reasons people join a boutique gym is because they can work out as part of a group. They don't have to work out alone and feel isolated, like they would in a normal gym, and can be instructed by a professional who is an expert in their field and knows how to get results. It's also a great place and opportunity to make new friends and socialize. Plus, since the classes are smaller in size, it creates a community-like atmosphere where you are safely welcomed by instructors being more familiar with your name.
A standard boutique gym is expensive, but that could be the reason for their flexibility and not being too overcrowded. That said, the procedure is to reserve your space way ahead of time with prepayments. Once the booking is made, you cannot make any changes, making you keep up to a certain commitment without flailing elsewhere.
Apart from the usual cardio and treadmill exercises, expect a lot of structured variations, high intensity but fun workouts like aerobics, kickboxing, yoga, barre, ballet dance, and Zumba in addition to mixed or combination workouts. This way, when effective fitness trends are introduced often, you will never get tired of dull routines that don't involve some change.
Because this isn't hugely crowded but a friendly, intimate space, you will find that a boutique gym is becoming more women-friendly. By incorporating a combination of women-centric exercises, ensuring their exercise needs are met, boutique gyms provide a safe, non-intimidating environment all the time. Women can also rely on extras such as massage parlors and child-friendly daycare centers.